You CAN Do It!



New Brain Research Shows You Can Actually Train Your Brain to Access Enlightened States…So You Experience These States More Easily and More Often.



Over 40,000 scientific papers have been published about the brain's ability to make powerful new connections. Neuroplactisity, Neuro-Connectivity, Re-Wiring, Re-Programming…it's all about teaching your brain to make new connections that help you in life.



Now we know exactly what practices can help make those positive connections.
NeuroWisdom 101 is Practical Neuroscience, and you can immediately use the techniques with your family, friends, and colleagues.  
Take back control of your brain, your mind, and your life now!
Since prehistoric times, every man and woman has dealt with inner fears and negative thoughts, and with good reason: it was "high anxiety" that kept our ancient ancestors alive! These deep-seated stresses are genetically embedded in us, and they constantly get triggered even when there's no real threat in our lives. Today they do more harm than good, and they can quickly control and derail our life.
You Get Instant Access Now!
All NeuroWisdom 101 Materials Are Available Online Instantly. That Means You Can Begin Taking Control of Your Life Within MINUTES! Having just one session with a counselor or psychologist can cost a hundred dollars an hour or more and sessions can take months, even years. Weekend retreats or meditation centers can run into thousands… and then you are back alone with your thoughts, feelings and emotions again, on your own.
The Entire 8 Week NeuroWisdom 101 Program Is Far, Far Less: Only $197 For Life.
You Will Receive 58 Short Daily Audio Micro-Exercises to follow over the next 8 weeks. These include brief, instructive lessons, meditations and other exercises that you can use as often as you like. All 58 audios are available in mp3 format or as a 5 CD set.  As you follow along through the 5 Stages you will find it easy to incorporate these life-changing processes into day-to-day activities.  Because they aren't lengthy training sessions — over half the sessions are less than 5 minutes long! — you can fit your daily "dose" of NeuroWisdom 101 into even the busiest schedule.
This has been one of Mark's most popular audio programs containing 26 inspirational lessons and exercises that you can use to enhance your happiness and increase your success in life. A NeuroTip is a concentrated "dose" of practical neuroscience. Use these as a daily inspirational reflection on how you can change your brain, lower your stress, and become more successful at achieving your goals and dreams. Many tips include simple exercises that you can immediately apply to your work and life.
NeuroWisdom 101 is Practical Neuroscience, and you can immediately use the techniques with your family, friends, and colleagues. That's why it's backed by our Unconditional 30 DAY Guarantee.
NeuroWisdom 101 Progressively Guides You As You Retrain Your Brain Through 5 Distinct Stages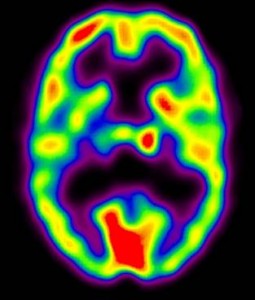 NeuroWisdom 101's 5-Stage Process
1. First, you'll master the art of relaxed attentiveness using new strategies of concentration and a unique bell-entrainment technique that engages your brain faster than any other documented strategy used in the educational system
2. You'll then learn how to interrupt old habits through intuitive reasoning, a way of thinking that neuroscience recently discovered how to harness. By tapping into the creative and imaginative circuits in your brain, you'll find better solutions to your problems more quickly.
3. You'll learn how to harness the power of Daydreaming and Mind-Wandering. This is the Most FUN Part of NeuroWisdom 101!  This relaxing, pleasurable state is now recognized by neuroscientists as one of the most important levels of consciousness you have, helping you learn faster while eliminating brain stress.
NeuroWisdom 101 trains you to enter this pleasurable state of awareness at will.
4. You'll learn how to quickly enter a state of mindful awareness where you neutralize the power that negative thoughts and feelings have over your life. You'll now be in a position to Reclaim Your Mind And Brain, Empowering You To Remain calm and clear when dealing with any problem you encounter. NeuroWisdom 101 is  the only brain-based strategy proven to master this essential skill.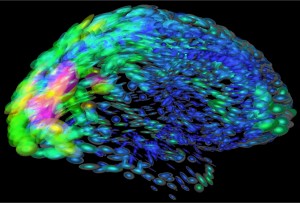 5. As you Rewire and Reprogram Your Brain you will develop Unrelenting Optimism That Interrupts Debilitating Negativity. NeuroWisdom 101 is the only program in the world that integrates the best techniques developed in the field of Neuropsychology, Positive Psychology, Mindfulness, and Cognitive Therapy.
Mark Robert Waldman is the neuroscience researcher and creator of NeuroWisdom 101. His national bestseller How God Changes Your Brain was chosen by Oprah as one of the "Must Read" books for 2012. A Leading Expert on Spirituality, Communication, and  the Brain, Mark is on the Executive MBA faculty at Loyola Marymount University.
The author of 13 books, Mark's in-depth research has been published in neuroscience and psychology journals throughout the world and his work has been featured in Time Magazine, the Washington Post, the New York Times, Forbes, Entrepreneur, and "O", The Oprah Magazine. He has appeared on hundreds of radio and television programs, including PBS and NPR, and his TEDx Talk has been viewed by more than 100,000 people.  
Mark travels throughout the world teaching mindfulness and NeuroLeadership strategies to colleges, corporations, and philanthropic organizations.
NeuroWisdom 101 is filled with easy-to use Micro-Exercises that will fit into even the busiest work schedule…
NeuroWisdom 101 is Already Used by Universities and Corporations Around the World to Improve Clarity, Communication, and Self-Esteem, Improve Human Potential and Performance.
NeuroWisdom 101integrates the Most Recent Neuropsychological Findings that will improve nearly every aspect of your life – at home, at work, and your relationships with others….
NeuroWisdom 101 LIFTS YOU UP into the Driver's Seat of Your Life. No wonder it's been called the "Next Generation of Mindfulness."
"This is a profoundly effective and comprehensive brain-training and life-changing program. It helps our students be more successful, healthier, and happier – at work and at home. It's one of our most popular courses because it eliminates the emotional stress that undermines peak performance. That is why we assign NeuroWisdom 101 for our students.".
— Dr. Chris Manning, Professor of Finance at Loyola Marymount University
"I LOVE NeuroWisdom 101.  It's like having your personal therapist and business coach in a "box" – but instead of months or years it's put the most cutting-edge research into a simple eight week program that will permanently change your life and your brain.  It will transform your mindset, eliminating those inner voices that stop you from having it all."
— John Assaraf, New York Times Bestselling Author of Having It All and The Answer, CEO of NeuroGym, Brain Training Expert featured in hit movie The Secret
"NeuroWisdom 101 is extraordinary…practical neuroscience at its best. It's a brain-hacker's playbook, an owner's manual to human consciousness, and a travel-guide taking the listener from instinctual awareness to enlightenment. These 5-10 minute daily Micro-Exercises will Rewire Your Brain to realize your fullest potential and achieve what you really desire in life."
— Professor Josiah Hultgren, Media Marketing and Advertising, Maxon Adjunct Faculty, California Lutheran University
"NeuroWisdom 101  helped me to unlearn old habits and build a better mindset. I can now eliminate negative thoughts about myself, and when they return, I can use any one of the exercises, or look at one of the vision/accomplishment/crap boards I built during the exercises, & within minutes everything changes for the positive. The program helped me understand how my brain really works and I now like my life is moving forward in the right order, filled with happiness and peace. NeuroWisdom 101 is phenomenal."
— Jacqueline Hadden, Corporate Consultant